(Updated November 2019 with Scotiabank Giller Prize winner information)
This past week I attended an event featuring the shortlist finalists for the 2019 Scotiabank Giller Prize. The award recognizes excellence in Canadian fiction – long format or short stories.
The Giller Prize was founded in 1994 by Jack Rabinovitch in honour of his late wife, literary journalist Doris Giller. In 2005, The Giller Prize teamed up with Scotiabank to create the Scotiabank Giller Prize. It is the richest literary prize in Canada. Past Giller winners include Alice Munro, Margaret Atwood, Michael Ondaatje, and Mordecai Richler.
Between the Pages, an event featuring writings by and conversations with Scotiabank Giller finalists in various cities across the country, started in 2012. 2019 is the first year Winnipeg, Manitoba (my home city) has been included. Other cities on the 2019 tour are Ottawa, Halifax, Vancouver, Toronto, and New York.
The event in each city has a different host. Rosanna Deerchild, an award-winning author, poet, and broadcaster, hosted the Winnipeg event. The evening included readings by the finalists from their nominated books and a period of conversation, in which authors responded to questions from Deerchild. The questions delved into their feelings about being nominated, the inspirations for their book, and their writing processes and challenges.
I had not yet read any of the books before attending this event. The event provided a good introduction to the books and their authors. And, as a reader and a writer, I always enjoy hearing what other writers have to say about the writing process.
Immigrant City by David Bezmozgis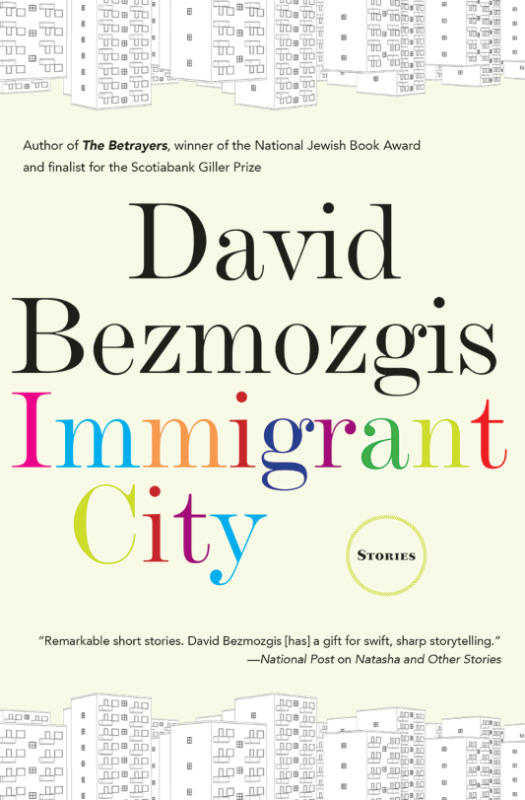 Canadian Soviet Jewish immigrant communities provide the setting for the short stories in David Bezmozgis' book Immigrant City. Latvian-born Bezmozgis said he finds the stories in these communities interesting. In its description of the book, HarperCollins Canada says, "Bezmozgis pleads no special causes but presents immigrant characters with all their contradictions and complexities." During the evening's conversations, Bezmosgix commented about needing to know all sides of the immigrant story.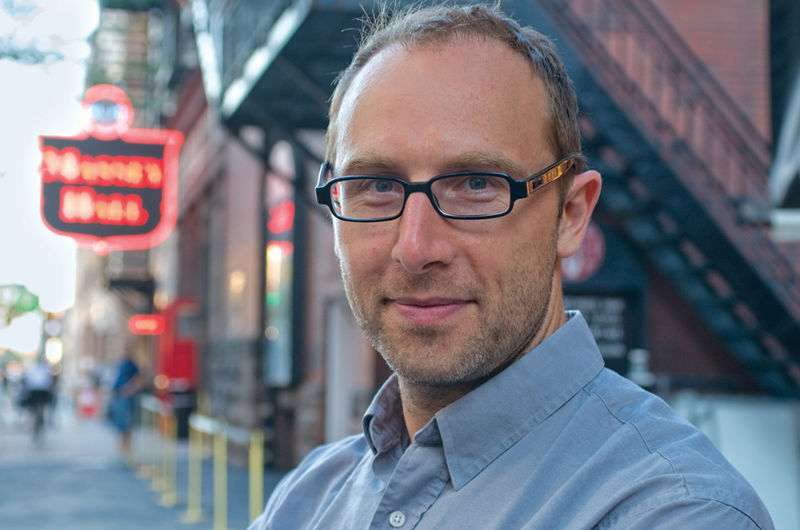 David Bezmozgis is an award-winning writer and filmmaker. This is his third time as a Scotiabank Giller Prize finalist. The story he read from featured a man dealing with a plastic tub of his grandfather's papers. He arranges for Yiddish letters to be translated. The translator exhibits reluctance because of past experience with revealing surprises he uncovered during translation, but it is obvious he is about to offer the grandson one of those surprises. Bezmozgis ended the reading before we found out the surprise. I want to read the story and find out. HarperCollins Canada called the stories "slyly humourous." That sly humour came through in the reading.
When talking about writing during the author conversation, Bezmozgis said he is a slow writer. This is something I can relate to. He may have a target of 500 words a day and doesn't always make that. He types his writing into a computer, but also keeps paper and pen beside the keyboard. When he gets stuck, writing something out longhand or even just writing out synonyms of words he'd looking for helps get him unstuck. This is also something I can relate to.
Small Game Hunting at the Coward Gun Club by Megan Gail Coles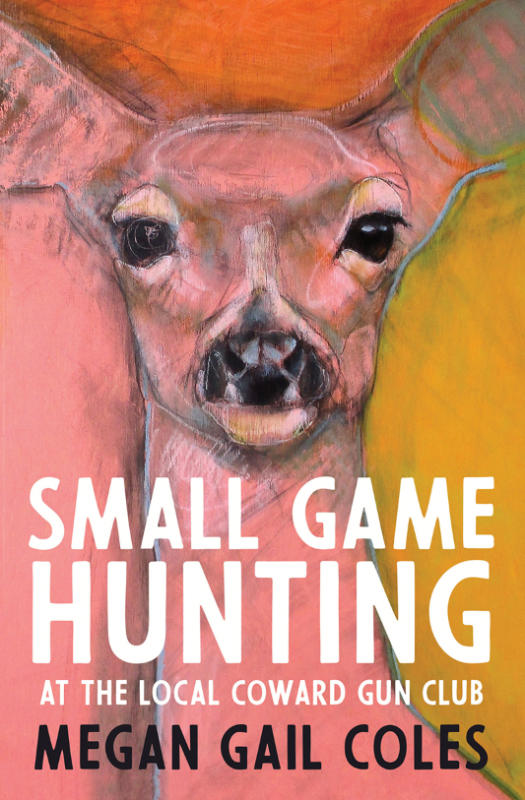 Small Game Hunting at the Local Coward Gun Club by Megan Gail Coles takes place during one day in February inside a restaurant in downtown St. John's, Newfoundland as a blizzard sets in. As the restaurant goes through food preparation, lunch, and dinner, characters' lives and their past traumas unfold. The book is about misogyny and the harsh existence of islanders. Coles spoke about the successful Newfoundland and Labrador tourism campaign portraying a pleasant scenic place with friendly, funny people. She said that while Newfoundland is all of that, there is also a darker, harsher side and a challenging life that is most evident in the middle of winter. She has prefaced the book with "This will hurt a bit. Be brave."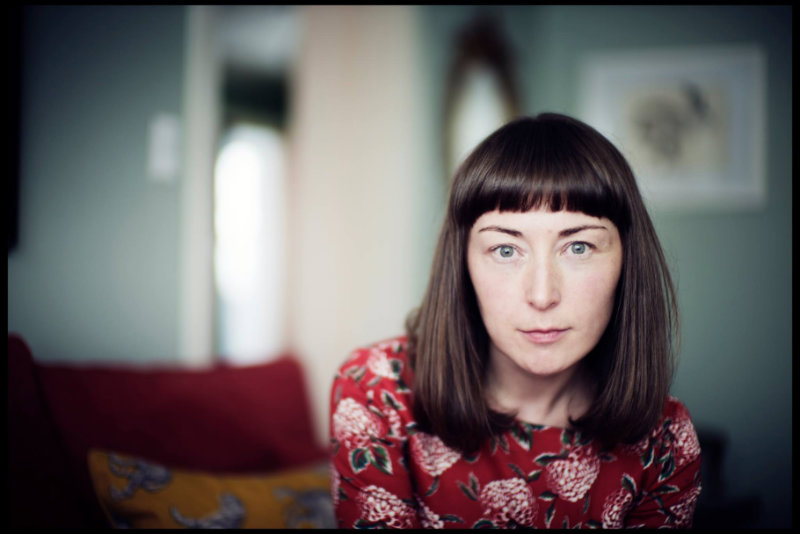 Small Game Hunting at the Coward Gun Club is Megan Gail Coles' first novel. Originally from Newfoundland, she now lives in Montreal. The spirited reading she did from the first part of the book revealed beautiful language and interesting voices. It may be well worth becoming brave enough to read this hard book.
Megan Gail Coles said the writing of this book was hard. She also "hurt a bit." I can't remember if she used the exact words "blood, sweat, and tears", but it was that sentiment she conveyed. Her vulnerability was put on the page. She invited the reader to also be vulnerable as they read.
The Innocents by Michael Crummey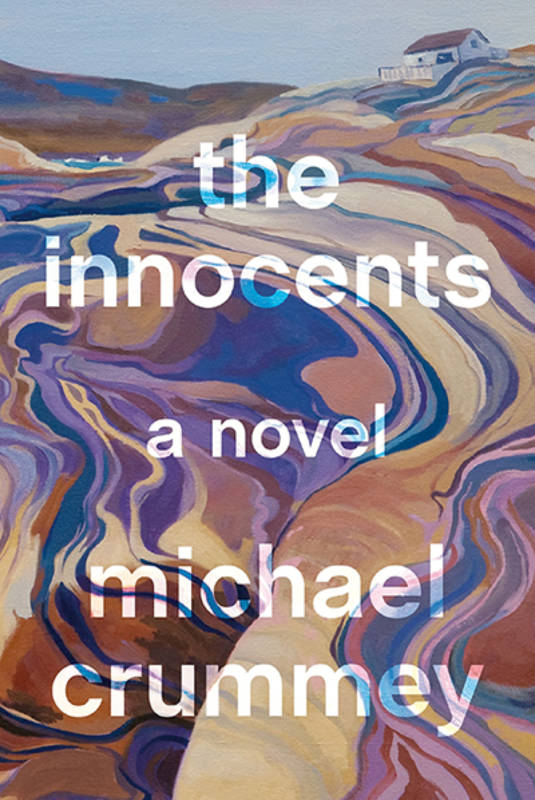 Michael Crummey's The Innocents is about a brother and sister (aged 11 and 9) orphaned in an isolated cove along Newfoundland's northern coastline in the early 1800s. It is a story of their survival as they live sheltered from the outside world with only the occasional visitors. Crummey said it is essentially a coming-of-age story. The seed of the story came from something he stumbled across in the provincial archives that mentioned a travelling 18th-century clergyman discovering an orphaned brother and sister living in an isolated northern cove. The sister was pregnant and the clergyman assumed the brother was the father. Crummey thought there was a book there, but he wanted no part of it. The idea came back a number of times over the years and he still wanted no part of it. He said most of his stories are from ideas he resists until finally he gives in.
The part of this story that particularly needled at him was coming into adolescence in such an isolated way and with little knowledge. He remembered that time in his own life as feeling strange and isolating even though his parents supplied with him with information and he was surrounded by others going through the same thing.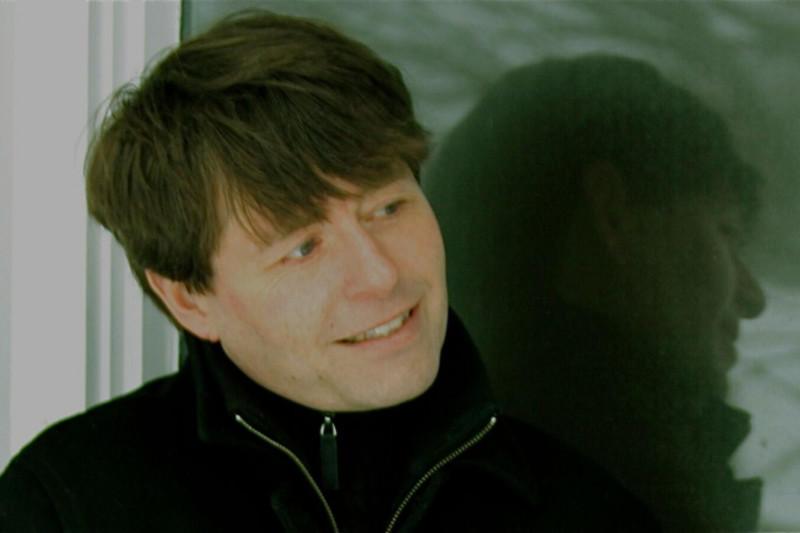 This is Michael Crummey's second time as a Scotiabank Giller Prize finalist. He lives in St. John's, Newfoundland. The section of the book he read showed the bond between the brother and the sister and the way they tried to figure out the world together. The sister claims she feels the presence of their one-year-old sister who died in the same year as their parents. There was a charming, somewhat heartbreaking, simplicity to their conversation.
In the authors' discussion on writing, Crummey suggested that Coles's intro to her book "This may hurt a bit. Be Brave." is also good advice for writers.
Dual Citizens by Alix Ohlin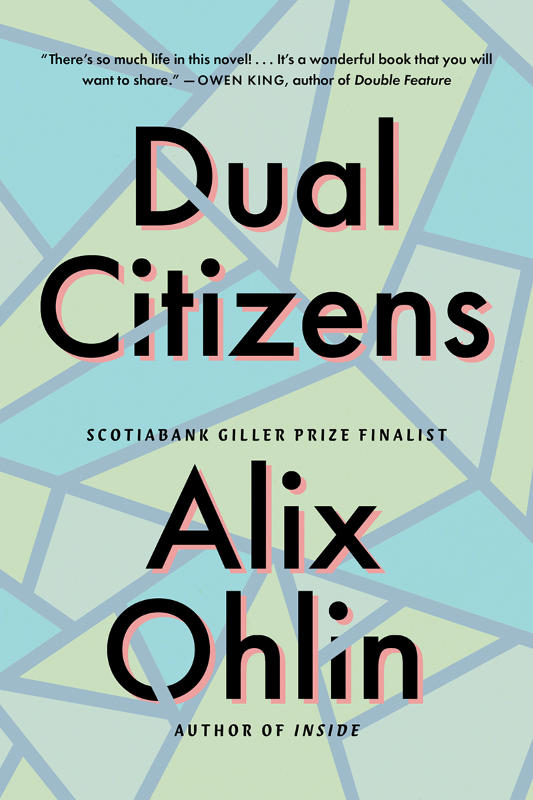 Alix Ohlin was not at the Winnipeg event due to a scheduling conflict. I, therefore, did not get a sense of her book or any background information about it. Her book Dual Citizens chronicles the lives of two very different Montreal-bred sisters from childhood to middle life. Publisher House of Ansani Press calls it "a meditation on motherhood, sisterhood, desire, and self-knowledge" and says that "Alex Ohlin traces "the rich and complex path towards fulfillment as an artist and a human being." This is her second time as a Scotiabank Giller Prize finalist. She chairs the creative writing program at the University of British Columbia.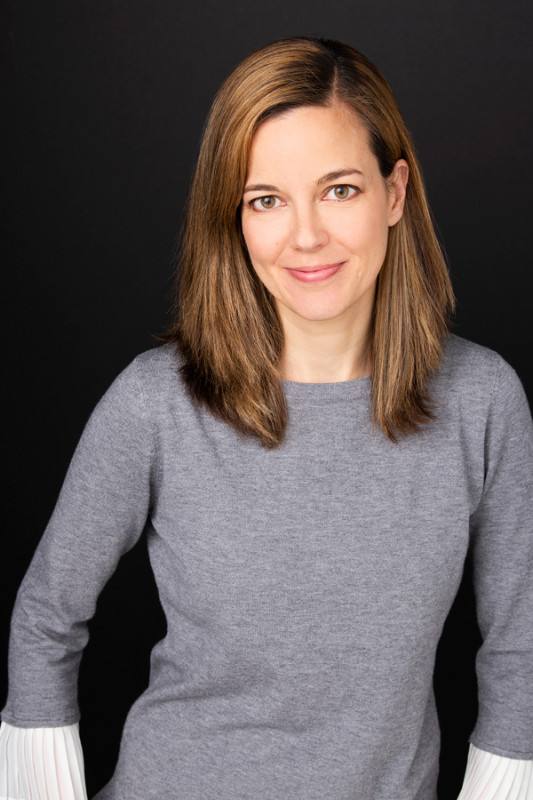 Lampedusa by Steven Price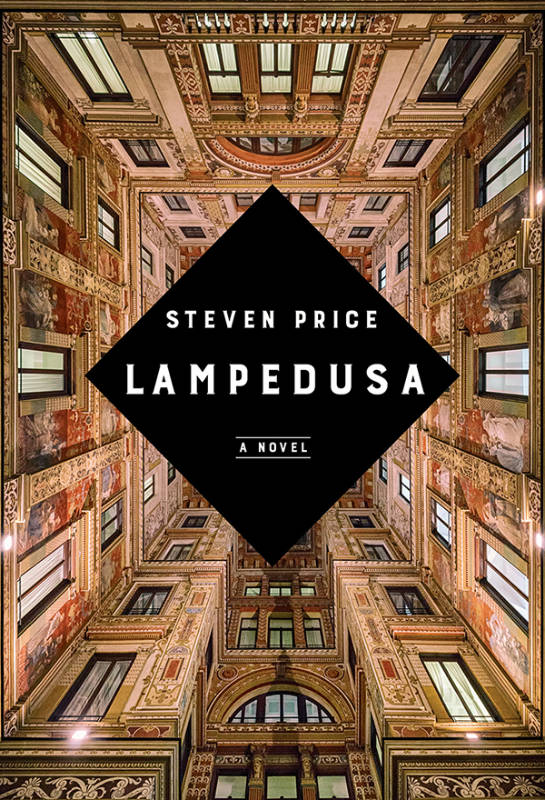 The Giller jury describes Lampedusa by Steven Price as a "fairy tale about a dying prince." It is set in Palermo after World War II. Price imagines the final days of real-life Giuseppe Tomasi di Lampedusa, author of the Italian novel The Leopard. Tomasi wrote The Leopard in the last two years of his life after being diagnosed with cancer. He tried to get the book published, but he died ten days after his last rejection. The book was published posthumously and it remains Italy's top-selling novel.
Price has read and re-read The Leopard several times throughout his life. He said that after reading a biography of Tomasi he could see how Tomasi's own life fit with the structure and shape of the novel.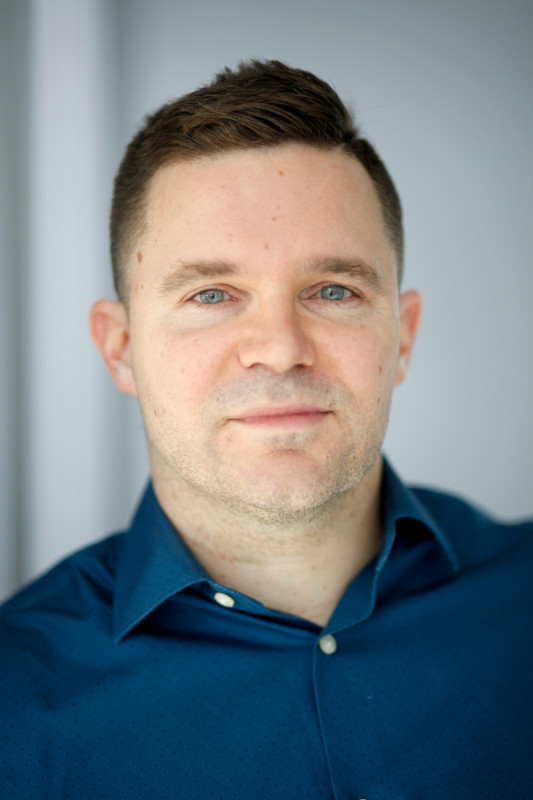 Steven Price lives in Victoria, British Columbia. A previous novel was longlisted for the Scotiabank Giller Prize. The section of the book he read had the prince remembering a time in his childhood when an orphaned cousin came to live with them. The past time is viewed through the lens of his older self.
Steven Price's advice to writers is to read. He suggested including books we might not normally choose in our reading. Those, and even books we may not like, can provide information about how a story is developed, how character is exposed, or what we might not want to do.
Reproduction by Ian Williams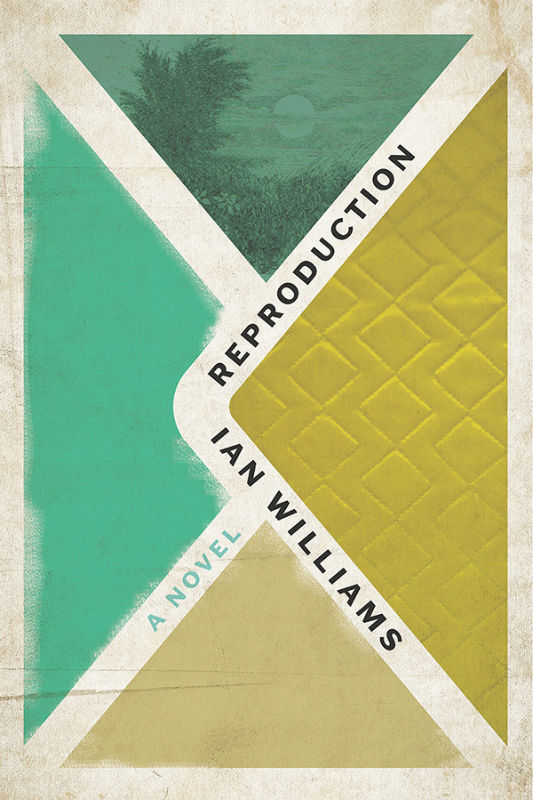 Reproduction by Ian Williams is a story about families and unexpected connections that span four decades. Williams introduced his reading by talking about chance connections made by strangers, perhaps in an auditorium like the one we sat in, becoming the seeds for entire generations. During later conversation, he talked of the different connections in people's lives: the families we come into through no choice of their own and the families we chose to create.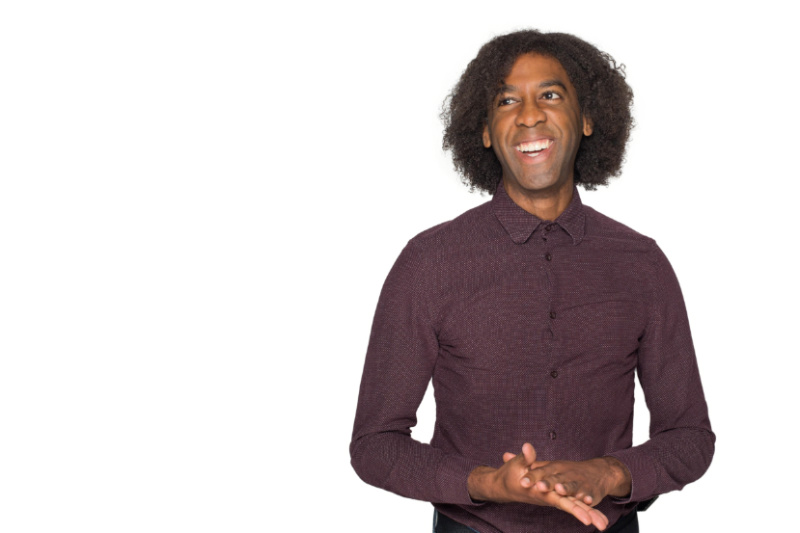 Ian Williams is an assistant professor of poetry in the Creative Writing program at the University of British Columbia. He has published poetry and short fiction, but this is his first novel. The section of Reproduction he read featured a boy talking with his older brother about his complex family. The boy has strongly-held perceptions of his own and insists everyone has two Moms and two Dads – their real parents and their biological parents. The section was both poignant and funny.
Scotiabank Giller Prize Winner
The 2019 Scotiabank Giller Prize Winner was announced November 18, 2019 at a gala ceremony hosted by singer, author, and actress Jann Arden and broadcast live by CBC. The winner was Ian William for Reproduction.
Note: All book and author photos provided by Scotiabank Giller Prize Media Resources.