Did you read more or less than usual in 2020? Did your choice of reading material change?
With closures, lockdowns, and curtailed activities, you may have found you had more time to read. On the other hand, the challenges of working from home and/or schooling children may have given you less time. The stress of dealing with the virus and unknowns may have reduced your ability to concentrate.
When the first wave of pandemic shutdowns hit my city in March, my book club stopped our monthly meetings. We met once during the summer, physically distanced in the large back yard of one member. We'd hoped to resume in-person meetings in fall, but as case numbers began to climb, we opted for virtual meetings. We've been meeting virtually since.
Usually, we choose a book we all read during the month. We then discuss it at our monthly meeting: what we liked, what we didn't, what we learned, how the book affected us. When we resumed meeting (virtually) after several months of not meeting, we chose to make individual reading choices instead of selecting one book we would all read each month. Intermittent library closures, long waiting times for certain books, and general pandemic mood impacts all played a factor in that decision. At our monthly virtual meetings, we discussed books in a more general manner and simply touched base with each other. We shared information about the books we'd read: what we liked, what we found difficult to read, and what we recommended to others. I discovered that the pandemic had impacted all of our reading, sometimes in similar ways, sometimes differently by individual, and differently over time.
When the first shutdowns happened in March in my part of the world, I found myself reading more. It was a good escape. I no longer felt guilty curling up with a book in the middle of the afternoon instead of getting some work done. It was a way of taking care of myself. I later learned some members of the group found themselves unable to read at all when the pandemic first hit. Those that did read selected "happier" books or books with a more spiritual aspect. Some found they had to bypass books they might otherwise have found interesting because topics were too dark to deal with at this time. By summer, most were starting to get back to our usual types of reading. In the wake of the Black Lives matter movement, we consciously looked for books by people of colour or indigenous authors.
When the second wave of the pandemic began rising in fall and things shut down again in late fall, I found I couldn't focus or find interest in reading. My reading dropped off. Other book members turned to short stories and poetry. By the end of 2020, my interest in reading picked up again.
In the end I did read more in 2020 than in the previous year. Of those books, here (in no particular order) are my top ten recommendations.
1. Truth Be Told: My Journey Through Life and the Law by Beverly McLachlin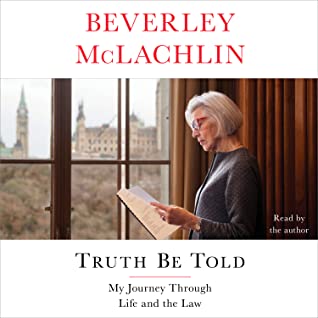 In Truth Be Told: My Journey Through Life and the Law, published by Simon & Schuster in 2019, Bev McLachlin, former Chief Justice of the Supreme Court of Canada, offers an intimate and revealing look at her life from her childhood in the Alberta foothills to her career on the Supreme Court, where she helped to shape the social and moral fabric of the country. The book was a national bestseller and named one of Indigo's Best Books of 2019.
This is an extremely readable book. I enjoyed it. Beverly McLachlin comes across as someone I'd want to talk to at a dinner party. She's a strong woman who has had an interesting life. In addition to covering the personal aspects of her remarkable life, McLachlin's memoir provides a look into some of the prominent cases she covered during her eighteen years on the Supreme Court and gives insight into major social issues facing Canada during that time. Charter challenges, same-sex marriage, and euthanasia were some of the cases she dealt with on the Supreme Court. The one caution I have about this book is that you may feel woefully inadequate about your own accomplishments after reading about hers.
2. Five Wives by Joan Thomas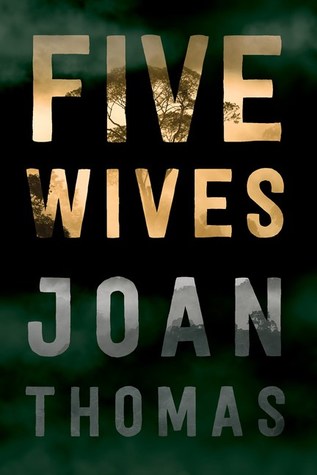 Five Wives by Winnipeg author Joan Thomas was published in 2019 by HarperCollins Canada. It is a story about five women left behind in the rainforest of Ecuador when their missionary husbands are killed. It is based on real events and is a fictionalized account of the real-life women left behind in 1956 when a small group of evangelical Christian missionaries and their families journeyed to the rainforest in Ecuador to convert the Waorani, a people who had never had contact with the outside world. In a plan known as Operation Auca, the five men in the party rashly entered the "intangible zone" after spending days dropping gifts from an aircraft. They were all killed. The story follows the five women as individual circumstances bring them to the rainforest and as they continue on with the evangelical mission after they become widows. Five Wives won the 2019 Governor General's Award for General Fiction, was a finalist for the McNally Robinson Prize and the Margaret Laurence Fiction Prize, and was named book of the year by several magazines.
Five Wives is a compelling story. Thomas did extensive research before writing this book. Although she has fictionalized portions and imagined some of the women's thoughts, the book is strongly rooted in the incredible reality of what actually happened. Thomas is an excellent writer and brings the story to life. As I write this several months after reading the book, I can still see scenes from it play in my mind as vividly as if I were seeing them on a movie screen.
3. This Is How It Always Is by Laurie Frankel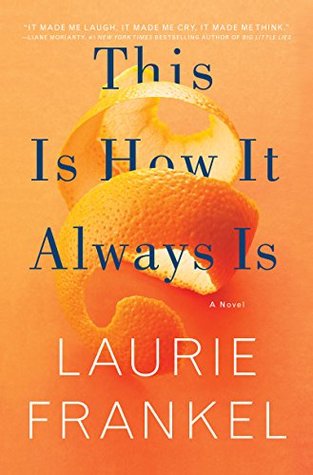 This Is How It Always Is, published by Flatiron Books in 2017, is a novel about a family in which the youngest of five brothers loves wearing a dress and dreams of being a princess. He wants to grow up to be a girl. His parents want him to be whoever he chooses to be, but they are not sure they're ready to share that with the world. Soon they find themselves keeping it secret until that secret explodes. The book was on the New York Time Bestseller list, won the 2018 Washington State Book Award, and was named a best book of the year by several magazines.
I'm not sure I would have chosen the book if someone in my book club hadn't recommended it. I am so glad I did pick it up and read it. Information about the book describes it as a book of "revelations, transformations, fairy tales, and family." It is full of humour, heart-warming scenes, and a few heartbreaks. Although the book has been generally well-received, it has also been criticized for being sentimental and a bit unrealistic at times. There is some truth in that criticism. Would every family be this supportive of a transgender child? Some situations resolve too neatly. Still, the characters felt very real to me. I think any parent will relate to life in this family of rambunctious boys. The book looks at many of the practical issues around raising a transgender child and poses questions worth thinking about.
4. The Nickel Boys by Colin Whitehead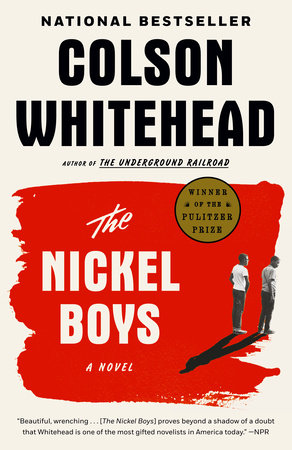 The Nickel Boys, published by Doubleday in 2019, follows the life of a young black boy growing up in the 1960s who is unfairly sentenced to a juvenile reformatory called the Nickel Academy in Jim Crow-era Florida. Life at the school is perilous. He makes friends with another boy. The tension between the boy's idealism and his friend's skepticism leads to a decision with repercussions through the decades. The fictional hellish school is based on the real story of a reform school that operated for 111 years and warped the lives of thousands of children. The many awards this book has won include the 2020 Pulizer Prize for Fiction. It was named Most Notable Book of the Year in 2019 by both the New York Times and the Washington Post. Several other magazines named it as one of the best books of 2019.
The book is relatively short (200 pages), but extremely powerful. It shines a light on some dark pages of history. The main character is compelling. I found myself connecting with him and hoping with him for a change to heartbreaking situations. This was a very satisfying, albeit also disturbing, read. A New York Times review called the story both a miracle and a tragedy.
5. Becoming by Michele Obama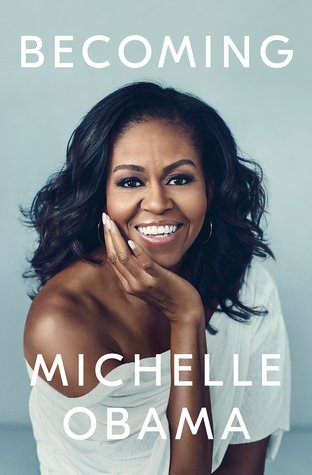 In Becoming, published by Crown in 2018, former U.S. First Lady Michelle Obama chronicles the experiences that have shaped her, including her childhood on the South Side of Chicago, her years as an executive balancing the demands of motherhood and work, and her time in the White House. She describes her triumphs and her disappointments, both public and private. The memoir was a #1 New York Times Bestseller and an Oprah's Book Club pick.
I found the book hard to put down. I enjoyed reading about Michele Obama's early life and what drove her to make the choices she made in life. It was also interesting to get a glimpse into what family life is like inside the White House. The book is full of wit and warmth. Obama's strength and compassion come through, as does her passion for various causes. It is an inspiring and hopeful book.
6. Monkey Beach by Eden Robinson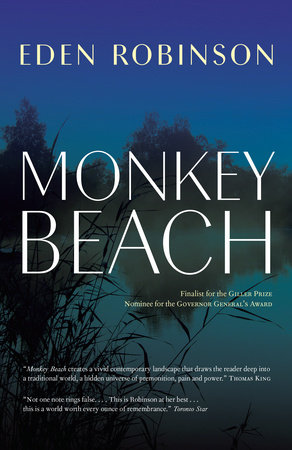 Monkey Beach, originally published in 2000 by Vintage Books, is set five hundred miles north of Vancouver in Kitamaat, an Indian reservation in the homeland of the Haisla people. Lisamarie, a feisty young woman, recounts her life (described in the book blurb as "enchanted yet scarred") as she journeys in her speedboat up the frigid waters of the Douglas Channel searching for her brother. The book covers her days growing up as a tomboy in a remote village, the remarkable characters that make up her family, her visitations by ghosts, shapeshifters, and premonitions, her own journey into danger, and the blending of Haisla heritage with Western ways. It is, as described in the book blurb, "a profoundly moving story about childhood and the pain of growing older – a multilayered tale of family grief and redemption." Monkey Beach was shortlisted for the Scotiabank Giller Prize and the Governor General's Library Award, and received the Ethel Wilson Fiction Prize.
The book is both funny and poignant. There are comedic moments and lovely, although often complicated, interactions between people, underpinned with the darkness of a harsh life. I found the glimpses into the wilderness landscape and Haisla life and legends, things I was not familiar with, interesting. Yet, there was much about the book that felt familiar. Growing up in a small town with a large extended family living nearby, I could relate to many aspects of Lisamarie's childhood experiences. The characters felt very real. I found the book to be beautiful and haunting.
7. A Man Called Ove by Fredrik Backman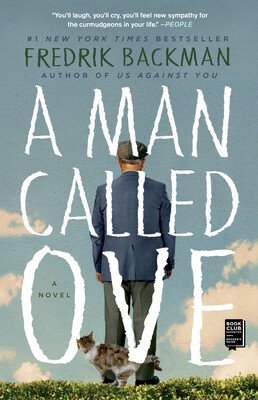 A Man Called Ove, written by Fredrik Backman and translated by Henning Koch, was originally published in Sweden in 2012 with the title En man som heter Ove. The English translation was published in 2013 by Washington Square Press. Ove is a curmudgeon with staunch principles, strict routines, and a short fuse. Behind the cranky exterior is a sad story and a kind heart. Ove's solitary world is turned on its head when a boisterous young family moves in next door. The English translation was on the New York Times Best Seller List for 42 weeks.
The book is a delightful read. Grumpy but loveable Ove is ready to end his life after forced retirement from his job and the death of his wife of many years, but he is continually interrupted to address some need of his neighbours and his neighbourhood. He winds up finding meaning in community. The book is comic and heartwarming. The story was made into a movie in Sweden in 2015 and is available with English sub-titles. I've watched the movie and found it as delightful as the book, although people who haven't read the book may find the start a bit slow. In 2017, it was announced that an English version of the movie would be produced starring Tom Hanks as Ove, but so far there has been little progress in making that movie.
8. Half of a Yellow Sun by Ngozi Adichie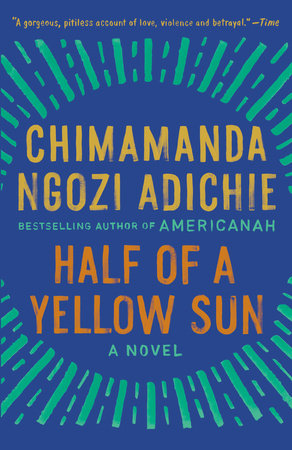 Half a Yellow Sun, published in 2006 by Knopf, re-creates a seminal moment in modern African history: Biafra's impassioned struggle to create an independent republic in Nigeria in the 1960s, and the chilling violence that followed. Adichie, who grew up in Nigeria, weaves together the stories of five characters: a woman who abandons her life of privilege in Lagos for a dusty university town and her new lover, her urbane sister who is taking over their father's business, a university professor full of revolutionary zeal, his thirteen-year-old houseboy whom he sends to school, and a shy young Englishman. As Nigerian troops advance, their ideals and loyalties are severely tested. Half of a Yellow Sun won the Orange Prize and the Women's Prize for Fiction. It was a National Book Critics Circle Award Finalist and a New York Times Notable Book.
The book is fictional but feels true. The Guardian called it a "masterpiece in balancing truth and fiction." The novel has deep roots in the actual events of 1967 to 1970. Both of Adichie's grandfathers died in the Biafran war. Half of a Yellow Sun grew out of the stories she heard as a child growing up in the aftermath of the conflict, many of which were told by her father. (See a November 2020 Guardian interview with Adichie.) Adichie's story focuses on the emotional impact of the conflict. Her brilliant writing drew me into the characters, painted pictures of African life, and provided insight into a modern conflict I knew little about. The book has been made into a movie, which I have not seen and cannot comment on.
Note that I read another Adichie book this year. Americanah tells the story of a young Nigerian woman who immigrates to the United States to attend university. The book traces her life in Nigeria and in the U.S. threaded by her love story with a high school classmate. It is also an excellent read.
Adichie's 2009 TED talk The Danger of a Single Story is one of the most-viewed TED talks. It was that TED talk that prompted my book club to read Half of a Yellow Sun. We read the book early in the year when we were still meeting in person and concentrating on one particular book each month. After reading that book, we decided our next read would be Americanah.
9. Maisie Dobbs Mystery Series by Jacqueline Winspear
This recommendation is not for a single book, but instead for a series. I discovered the Maisie Dobbs mystery series a couple of years ago and have been working my way through the series since then. I read a few more this year.
The first book in the series is titled Maisie Dobbs and was published in 2003. It was a New York Times Notable Book of the Year 2003, chosen as one of Publishers Weekly's Best Mysteries of 2003, and won the Agathe Award for Best First Novel in 2003. Book 16 The Consequences of Fear is expected to be published in 2021.
Maisie Dobbs is a "psychologist and investigator" in post-World War I London. After serving as Voluntary Aid Detachment nurse during the war, she returned to London to work with her mentor, accomplished detective Dr. Maurice Blanche. When Blanche retires, Dobbs takes over his private investigation business.
The books are a fun read. They fall more into the cozy mystery sub-genre than grittier detective novels or crime procedurals. I find the characters interesting. Maisie uses her intellect and intuition to solve cases. She is compassionate and takes care of the people around her. The first book is set in 1929. The series deals with many of the common problems people dealt with after World War I, such as the struggle to grieve for lost loved ones, drug addiction caused by attempts to manage pain from war wounds, dealing with economic depression, and struggling to fall in love after losing your sweetheart in the war. Book 16 is set in 1941. The changing political climate over the decade as the world heads toward a second world war provides fodder for some of the stories. In spite of this dark and heavy context, the books are a light read and full of hope.
I have not read the books in order. I read them as I was able to get my hands on them, as they became available in my local library or as I purchased certain books in the series. Reading them in order might be the best approach, but my reading out of order has not diminished my enjoyment.
10. Lane Winslow Mystery Series by Iona Whishaw
I discovered the Lane Winslow mystery series this year. They reminded me of the Maisie Dobbs series, although they are set in a different place and time. I have already read several in the series and, unlike my approach to the Maisie Dobbs series, I am reading these in order.
The first book is titled A Killer in King's Cove and was published in 2015 by Touchwood Editions. It is set in 1946. War-weary young ex-intelligence officer Lane Winslow leaves London for a fresh start and settles into a sleepy hamlet in the interior of British Columbia, Canada. It is a remote and beautiful setting with an eclectic cast of small-town characters. When a body is discovered, the victim of murder, she works along the area's police inspectors to discover who might have possibly had the motivation to kill. She herself is a prime suspect at one point.
In subsequent books, as Lane finds herself pulled into solving other crimes, we learn more about Lane and watch the developing relationship between her and one of the police inspectors. Book 7 A Match Made for Murder was published in April 2020.