Does the physical space in which you work make a difference to the quality of the work or how you feel about it? Are certain work environments more likely to inspire creativity?
Writers may be considered lucky because, in theory, we can work anywhere. We just need a place to set down our pads of paper or laptops. But there is theory and there is practice. Ian Rankin, at a book signing I attended, said he never wrote on the road, only in his office at home. Of course, it's possible that has more to do with his busy schedule of appearances and book signings than the space itself.
There is the romantic image of a writer working in a coffee house, preferably a café in Paris. My one experience trying to write in a coffee house was less than successful. Perhaps a small Starbucks outlet in a busy mall where I kept an eye out for my daughter and niece to return from shopping was not the best choice. I was cramped and felt pressured to move on.
J.K. Rowlings wrote much of Harry Potter in coffee houses. Some writers claim coffee houses offer an environment free of distractions. You can't get up and do the laundry. That may be true, but these days, unless you leave the cell phone at home, don't connect to the coffee shop wifi, and ignore the people around you, a writer can find plenty of distractions in a coffee shop.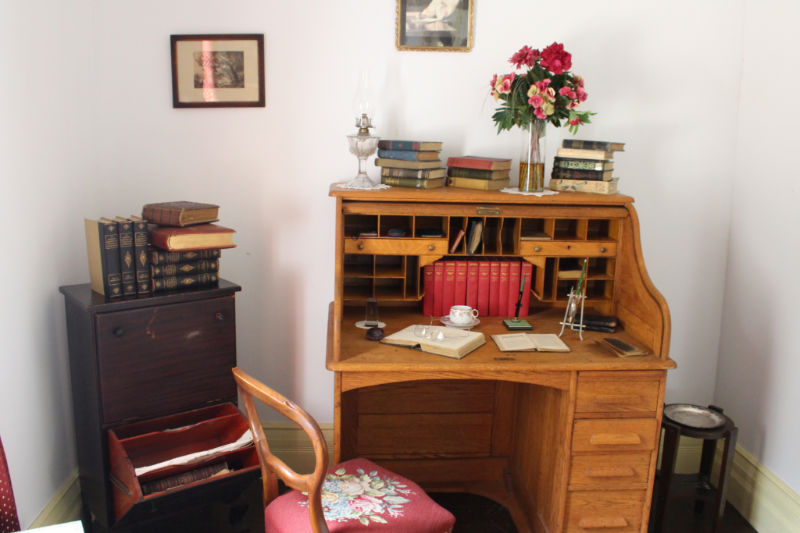 Virginia Woolf claimed a woman writer needed a "room of her own". I had a room of my own for several years and loved it. I now share office space with my husband. That works too.
A number of years ago, when my husband and I spent our first winter as "snowbirds" in a rented house in Arizona, I had trouble finding a location that felt comfortable for my writing. I moved from a tiny desk in the guest room to the dining table to an old desk I moved from the garage into the master bedroom. I was glad to return home to my "room of my own." Since then, we've spent a couple of other winters away from home and extended stays in other locations, either house sitting or renting space. I've become more adaptable at writing in different spots.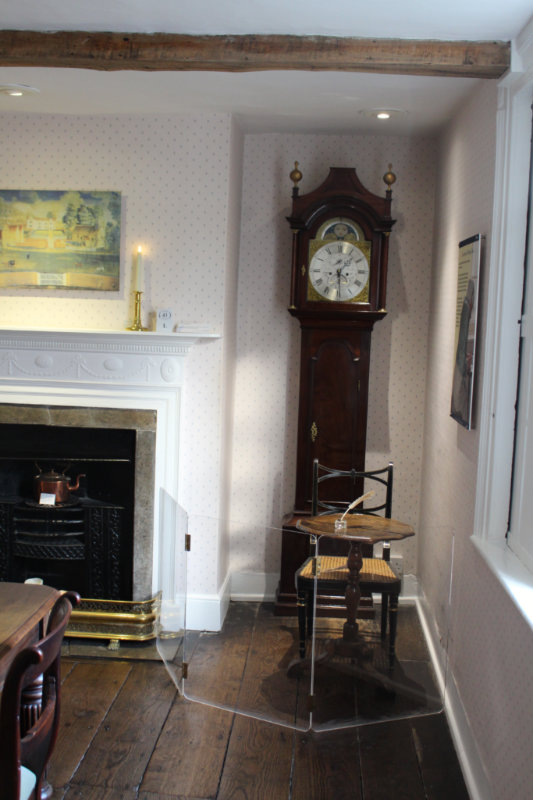 A writer doesn't necessarily need a lot of space, unlike other artists who may need to lay out large canvases, set up a darkroom or kiln, or work around a sculpture. Stephen King wrote Carrie on a child's desk in the laundry room of a rented house trailer. Marjorie Celona wrote Y propped up in bed.
For a glimpse at the work spaces of 40 famous artists, check out this Buzzfeed article.
At home I have a comfortable work space that I've set up in a way which works well for me, but I've also found ways to make less than ideal spaces work when we travel.
A writer who waits for the ideal conditions under which to work will die without putting a word on paper.

E.B. White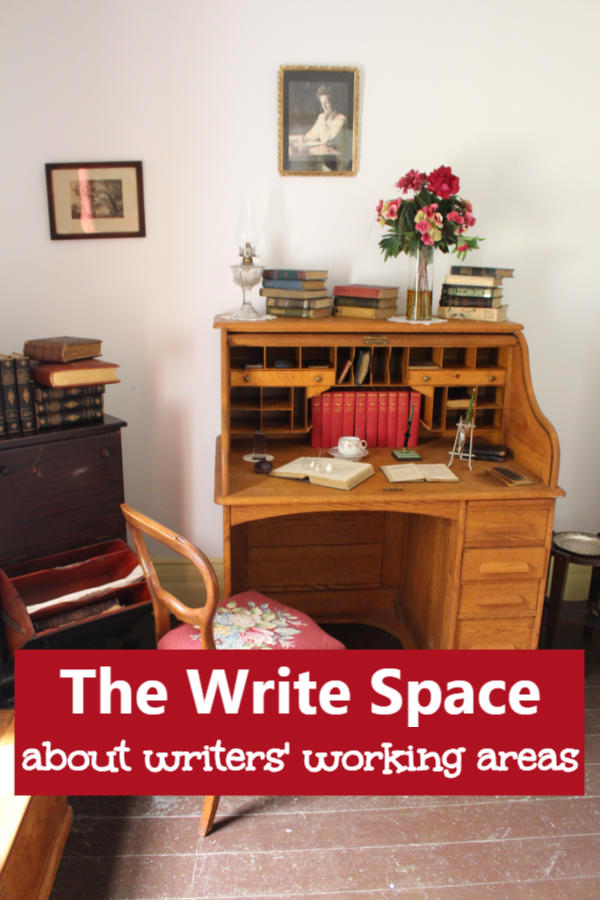 A earlier version of this post was published on Destinations Detours and Dreams.